Known as the city of lakes, Udaipur is another competitor in the race for the most mesmerizing destinations to visit in India. With architectural finesse and beauty, the city offers all that one requires for the perfect family vacation. From sightseeing tours to authentic Udaipur delicacies, one can never get enough of its cultural heritage.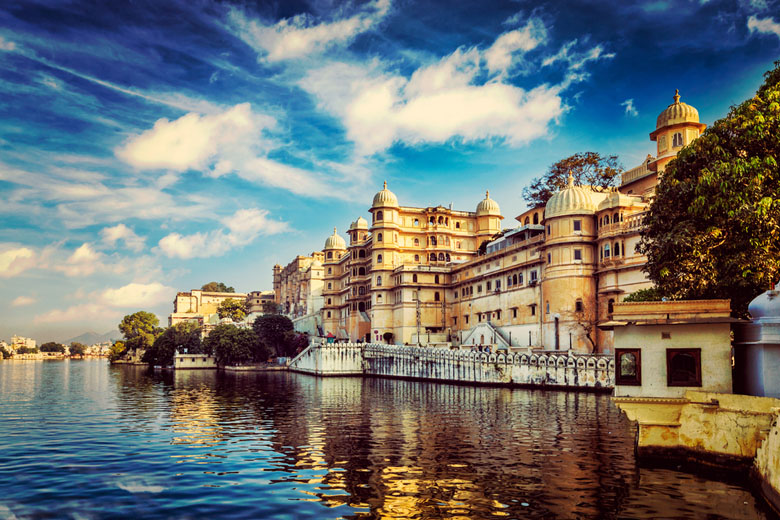 With so much to explore, Udaipur is a city of wonders and best suited for people who are willing to explore every little nook and corner of the city. Who are interested to dwell deep into the historical value and cultural importance and immerse themselves into the true magic the city has to offer. With numerous places to visit, the city is suitable for everyone, from photographers and nature lovers to shopaholics and foodies.
City Palace is one of the hottest spots to visit in the city. Established in 1559 by Maharana Udai Mirza Singh, the palace has the perfect location. Situated on the east bank of Pichola lake, it gives you a panoramic view of the city and its surroundings. One can easily see the Lake Palace, Jag Mandir, Jagdish Temple, Monsoon Palace, and Neemach Mata temple, which are lined along the banks of the lake. If you enjoy the peace then exploring its gardens, courtyards, as well as the museum, is a good bet. Also, the intricate work that the palace possess really captures our attention.
It's time to explore the waters with a boat ride in Lake Pichola. It is an artificial water lake surrounding various monuments and architectural gems of Udaipur. It is one of the exclusive destinations with a view of havelis, palaces, temples, ghats etc. The environment of the lake attracts a different variety of birds like Coots, Cormorants tufted Duck, Egrets, Terns, kingfishers etc. Established in 1632 AD, the lake is a shrine for photographers and nature lovers. Its one of the best ways to truly connect with the city and immerse ourselves completely in the view.
Starting your day in the lap of God as you visit the Jagdish Temple. The temple is a Hindu temple and has been worshipped since 1651. It is one of the major attractions of Udaipur and the temple was originally called the temple of Jagannath Rai.
Some other places like Saheliyon ki Bari which consists of immensely beautiful gardens and Lake Palace which is a palace turned 5-star hotel for the utmost housing experience.
Places like mochiwada bazaar, Bada Bazaar, Hathi pol bazaar, Chetak circle etc. Are some of the hot spots for shopping in Udaipur.
Come as may, the city comprises of everything and is a perfect go-to spot for tourists. Plan your trip in advance by booking your stay and have a great time in the city of lakes.